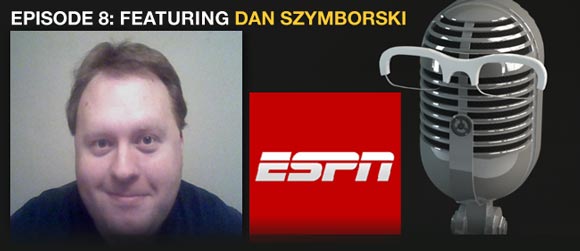 On this episode of the Replacement Level Podcast ESPN's Dan Szymborski joined me to discuss his ZIPS projection system. Dan projected the career trajectory for dozens of players including Justin Verlander, Clayton Kershaw, Robinson Cano, Ryan Braun, and Bryce Harper.
We also discussed the AL MVP debate between Mike Trout and Miguel Cabrera, how the sabermetric community can do a better job presenting its information, and how park factors can effect projections.
I hope you listen to and enjoy the podcast, it can also be downloaded for free on iTunes.
Podcast: Play in new window | Download