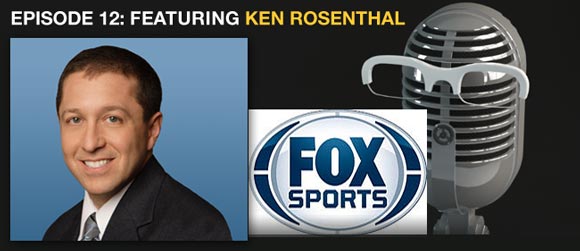 On this episode of the Replacement Level Podcast FOX Sports columnist Ken Rosenthal and I discussed all things Hall of Fame. He discussed in great detail who he plans to vote for in 2013 and more importantly, why. Ken gave his thoughts on how the "steroid era" was covered when it was happening, and why he doesn't plan to vote for players of that era the first year they appear on the ballot.
We also compared the ethical differences of steroid users in the 90's to amphetamine users in the 60's, questioned if the character clause should exist at all, and Ken explained why he thinks it's wrong to keep a player out of the Hall of Fame on mere suspicion of steroid use alone.
I hope you listen to and enjoy the podcast. It can also be downloaded for free on iTunes.
If you enjoyed this interview, you might also like my conversations with other Hall of Fame voters Joe Posnanski, Michael Silverman, Ken Davidoff, and Bob Ryan.
Follow me on Twitter @RossCarey
Podcast: Play in new window | Download