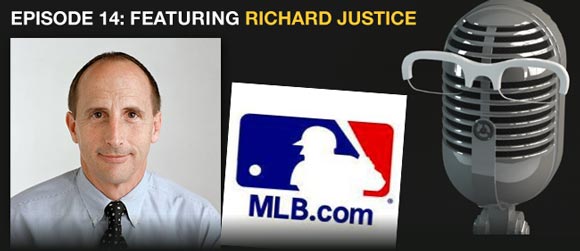 On this episode of the Replacement Level Podcast MLB.com national baseball writer Richard Justice joined me to discuss the passings of Earl Weaver and Stan Musial, and much more. Richard told several great stories about Weaver from his time covering the Orioles as a beat writer. He also spoke about Musial, not only about his greatness as a player, but how he helped Afican-American players fit in after MLB integrated.
Richard and I discussed the problems with the current Hall of Fame voting system and we each offered up some suggestions on how to improve it. Richard discussed his Hall of Fame ballot and his new voting philosophy. Of course we also discussed the candidacy of players associated with steroids and where he stands on that issue. We also hit on Jack Morris, Richard explained why he votes for Morris even though he admits "the facts aren't on his side."
Richard also praised several new-school baseball writers including Joe Sheehan and Rob Neyer, and he was critical of the BBWAA for not granting them membership.
Richard was rather candid and honest throughout the entire interview. It is conversations like this why I started hosting this podcast in the first place.
I hope you listen to and enjoy the interview. It can also be downloaded for free on iTunes.