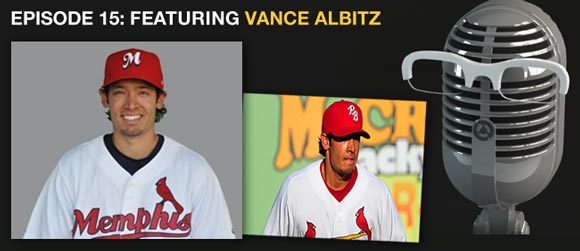 On this episode of the Replacement Level Podcast St. Louis Cardinals minor league infielder Vance Albitz joined me to discuss his Gloves4Troops endeavor, and life in the minor leagues. Vance talked about the talent discrepancies at different levels in the minors and why the jump to AA is bigger than AAA. Vance also gave this thoughts on performance-enhancing-drugs, detailed how the testing works, and explained why he might not be playing if we were still in the height of the steroid era.
Vance also discussed his Gloves4Troops program. Vance has been sending baseball gloves and balls to military service members around the globe. He is trying to donate 1,000 gloves before spring training, click the link above to help him out and learn more about the program.
This interview is an honest look at life in the minor leagues, I hope you listen to and enjoy it. It can also be downloaded for free on iTunes.
Podcast: Play in new window | Download