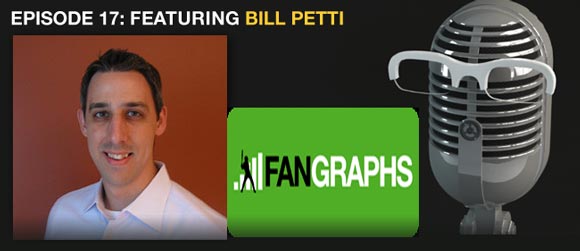 On this episode of the Replacement Level Podcast FanGraphs writer Bill Petti joined me to discuss his favorite advanced metrics and why those numbers matter. Bill spoke about the differences between wRC+ and OPS+, the state of defensive independent statistics,  and why BABIP is at times misused.
Bill and I also discussed his work on predicting batter regression and why some hitters including Robinson Cano and Josh Hamilton might fall off "the cliff" this year.
I hope you listen to and enjoy the interview. It can also be downloaded for free on iTunes.
Follow me on twitter @RossCarey
Podcast: Play in new window | Download