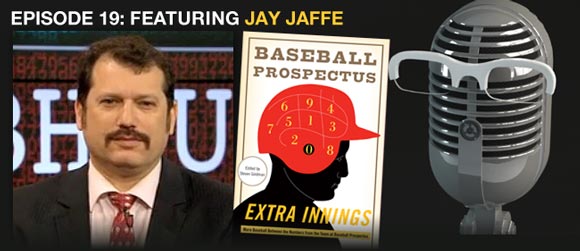 On this episode of the Replacement Level Podcast Sports Illustrated's Jay Jaffe joined me to discuss his 20 ways to improve baseball right now piece. His ideas include expanding instant replay, using the DH in both leagues, and stopping the war on advanced metrics.
We offered some suggestions on how to revamp the Hall of Fame voting process and gave our very early predictions as to who will get enshrined in the 2014 class.
We also hit on Robinson Cano firing Scott Boras, and what that means for the Yankees and free agency in general. Jay also gave his thoughts on Baseball-Reference and FanGraphs unifying their baseline for wins above replacement.
I hope you listen to and enjoy the interview. It can also be downloaded for free on iTunes.
Follow me on twitter @RossCarey
Podcast: Play in new window | Download