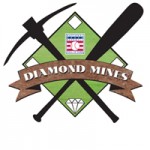 The Baseball Hall of Fame recently launched its Diamond Mines exhibit. The exhibit and its corresponding web database have scouting reports for over 4,000 players from more than 400 scouts. The scouting reports are fun to look and provide a great snapshot into the history of the game.
I thought I would take a look at what the scouts had to say about some of the notable newcomers on the 2014 Hall of Fame Ballot.
Greg Maddux – drafted in the 2nd round (31st overall) in the 1984 draft by the Chicago Cubs.
When Greg Maddux was still in A-ball with the Cubs, former major leaguer Duffy Dyer scouted him and wasn't particularly impressed. He noted that Maddux had a "strong arm" but also "ran out of gas" and that he didn't pitch well during the last 1/3 of the season. He also suggested that Maddux "was not strong enough to be a starter."
In 1986 longtime White Sox scout Larry Monroe was more optimistic about Maddux saying "he's gonna be a good one." Monroe also praised Maddux's control in his brief report.
in 1987 during Maddux's rookie season Steve Vrablik noted that Maddux was "over his head and needed another season in AAA." He also said that Maddux has a "strong arm with good stuff" and that he "liked his chances."
By the following year, Vrablik graded Maddux as excellent, noting that he had "very good live sinking movement on his fastball, mixed with four good pitches." He also said that Maddux "changes speeds well" and is a "good athlete."
Maddux of course went on to become one of the greatest pitchers of all-time. He Finished his career with 355 wins, 3371 strikeouts, an ERA+ of 132, and a b-WAR of 104.6.
Mike Mussina – drafted in the 1st round (20th) of the 1990 draft by the Baltimore Orioles.
During Mussina's sophomore year of high school in 1985 he was scouted by Phil Rossi. Mussina was both a shortstop and starting pitcher at the time. Rossi noted he had "potential at each", and that "he could develop into a front line player." Rossi also said he "didn't see any real weaknesses in Mussina" and that "more game time experience was all he needed." Rossi's praise for Mussina continued saying " he has excellent makeup and desire" and that he "really liked this player".
The following year, Rossi scouted Mussina again. Rossi's praise for Mussina continued giving him strong marks across the board. He compared him to the very underrated Dave Stieb. He also suggested that Mussina "only needs time and that the game will come easy to him." Rossi noted that Mussina "will have college offers of his choice and will warrant a substantial bonus." Rossi added "he's well worth the investment."
Billy Blitzer did not share Rossi's overwhelming enthusiasm about Mussina. In 1987 he noted that Mussina's "control suffers because he rushes his motion" and that "he must learn to vary speeds." Blitzer was not impressed by Mussina's now famous knuckle-curveball either; saying he "fools with knuckleball as a change, has no command of the pitch."
Mussina finished his career with 270 wins, 2813 strikeouts, and a b-WAR of 82.7. His WAR of 82.7 currently ranks 24th all time, one spot ahead of Bob Gibson.
Tom Glavine – drafted in the 2nd round (47th overall) in the 1984 draft by the Atlanta Braves.
In 1985, Larry Monroe offered this report on Glavine. He projected that Glavine will "pitch in the big leagues" but added "whether he will really help a club depends on improvement of stuff & consistency overall."
Five years later in 1990, Monroe scouted Glavine again. As strengths he noted Glavine's fastball "hit 86 consistently with a good sink." He also said Glavine "goes inside well to RHH [right handed hitters]", and labeled him a "good fielder & athlete." On Glavine's weaknesses "No leg drive, just steps with right leg. He's all arm." He also said that Glavine "sometimes steers pitches and leaves stuff up." He summarized Glavine saying "he will be real good when he gets leg drive and drives to the catcher like he did in 1989. He could win 15+ for us."
Tom Glavine went on to win 305 games over his 22 year career. His b-WAR of 74.0 currently ranks 28th all time ahead of several Hall of Famers including Don Sutton, Jim Palmer, and Don Drysdale.
Frank Thomas – drafted in the 1st round (7th) in the 1989 draft by the Chicago White Sox.

Mike Rizzo the current GM of the Washington Nationals scouted Thomas in 1988 when he was a scout with the White Sox. Rizzo was impressed with Thomas' power grading him  a 70 even when he was still in college at Auburn. He gave Thomas a future power grade of 80. Rizzo commented on Thomas' size saying he has a "big and strong frame" and that his "chest and upper body were big and developed." Rizzo also noted that Thomas' arm and speed were both below average. Rizzo gave Thomas a grade of a B and noted that his "bat and power will take him as far as he goes" and that Thomas possessed "the top bat around, with the potential to be a very good or impact major leaguer."
Allen Goldis also with the White Sox shared Rizzo's enthusiasm for Thomas in this report from 1989. Goldis graded Thomas' power at 80 and commented that he had "soft hands" and is "exciting to watch at every at-bat." He also noted that " our [The White Sox] conditioning program will make him a better player" and described him as a "NFL candidate who gave up football for baseball." He also called Thomas "a tough competitor with good intelligence" and "very coachable."
Larry Maxie a scouting supervisor with the White Sox in 1989 was not as optimistic on Thomas. He graded him a C level prospect despite his 80 power. He noted that Thomas had "one excellent tool" and was only "fair in the field." He also labeled Thomas a ".250 hitter, tops."
Frank Thomas finished his career with a slash line of .301/.419/.555 one of just 23 players (min 3,000 PA) in the .300/.400/.500 club. Thomas also hit 521 home runs and posted a career OPS+ of 156. Thomas' b-WAR of 73.6 currently ranks 9th all time among first basemen ahead of several Hall of Famers including Eddie Murray, Willie McCovey, and Harmon Killebrew.
Jeff Kent – drafted in the 20th round (523rd overall) in the 1989 draft by the Toronto Blue Jays.
There isn't much on Jeff Kent in the database. Scott Reid, a long time scout with the Cubs scouted him in 1990. Kent was 22 at the time and still playing in the Blue Jays organization. Kent is listed in the players with good reports in 1990 section of Reid's report. Reid's only note about Kent was that he had "solid tools across the board."
Given where Kent was drafted and the little data available on him, I don't think anyone saw him producing a Hall of Fame caliber career. Kent played for 17 seasons finishing with 377 home runs, a record for second basemen.
One amusing note from Reid's report. He labeled George Bell as a "clutch RBI man." I'm not sure such a thing exists but I'm pretty sure Reid has no interest in hearing that.
To find out more information about the Hall of Fame's Diamond Mines exhibit visit the scouts section on the Hall's website or check out the research provided by SABR.
Originally posted 5/15/13
Follow me on twitter @RossCarey