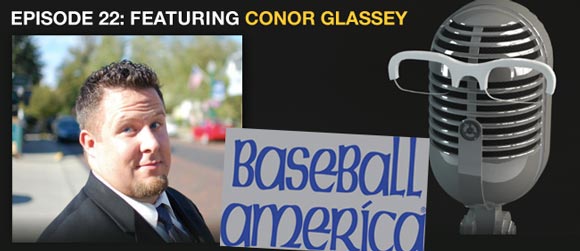 On this episode of the Replacement Level Podcast Baseball America's Conor Glassey joined me to discuss the 2013 MLB draft. Conor gave some scouting reports on several notable players from the draft including Mark Appel, Jonathan Gray, Kris Bryant, and Trey Ball.
Conor and I also re-examined the 2012 draft.  Now that those players have a year of experience, he discussed what picks look good and bad. He also updated the progress of many of the game's top prospects including: Billy Hamilton, Dylan Bundy, Byron Buxton, and Xander Bogaerts.
I hope you listen to and enjoy the interview. It can also be downloaded for free on iTunes.
Follow me on twitter @RossCarey
If you're enjoying the podcast please rate & review on iTunes. Thanks!
Podcast: Play in new window | Download