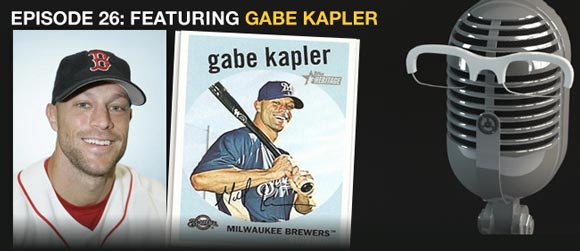 On this episode of the Replacement Level Podcast former MLB outfielder Gabe Kapler joined me to discuss his career. Gabe talked about getting drafted by the Tigers, playing through the minors, his first Major League game, and his time in Japan.
Gabe also discussed playing in the 2003 ALCS, and what his reaction was when Grady left Pedro in the game. He talked about his experience on the 2004 Red Sox that won the World Series and compared the differences between the two teams.
Gabe spoke out his interest in sabermetrics and gave his thoughts on why so man players are hesitant to embrace them.
Gabe provided some insights on some of his former teammates and contemporaries including Alex Rodriguez, Pudge Rodriguez, and Barry Bonds.
Gabe also discussed the "steroid era", why he didn't use, and when he first realized PED use was becoming a problem in the game. He also explained why simply looking at a player's physique is the wrong way to spot a steroid user.
I hope you listen to and enjoy the interview. It can also be downloaded for free on iTunes.
Follow me on twitter @RossCarey
If you're enjoying the podcast please rate & review on iTunes. Thanks!
Podcast: Play in new window | Download