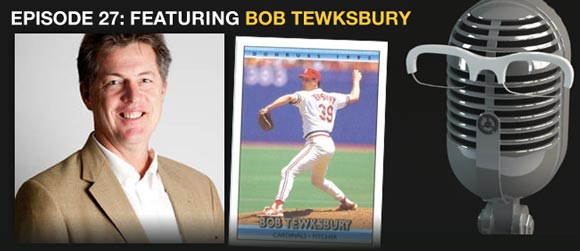 On this episode of the Replacement Level Podcast former pitcher Bob Tewksbury joined me to discuss his thirteen year MLB career. Bob talked about getting drafted by the Yankees, playing through the minors, and his first Major League game.
Bob also spoke about his approach to pitching. He talked about the pitches he threw (including the eephus), adjusting to hitters, controlling pitches, and the pitcher/catcher relationship.
Bob also discussed his injuries, the psychological impact of recovering and rehabbing from surgery, and his current position as sports psychology coach for the Boston Red Sox.
Bob provided some insights on some of his former teammates and contemporaries including Greg Maddux, Roger Clemens, Rickey Henderson, Ozzie Smith, and Barry Bonds.
I hope you listen to and enjoy the interview. It can also be downloaded for free on iTunes.
Follow me on twitter @RossCarey
If you're enjoying the podcast please rate & review on iTunes. Thanks!
Podcast: Play in new window | Download