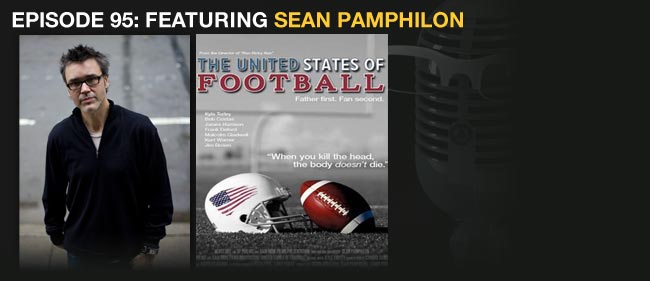 I host another podcast (Conversations with Ross) that showcases various filmmakers, actors, writers, and directors. My most recent interview features Sean Pamphilon who directed the documentary The United States of Football which chronicles how head trauma affects the lives of many retired NFL players.
Sean and I discussed the NFL's responsibility in preventing and treating concussions, why ESPN has questionable credibility when it comes to covering the NFL, and the archaic macho culture that surrounds football at every level.
Sean also discussed when the NFL knew they had a concussion problem, why they covered it up, and their recent settlement with the more than 4,000 former players who were suing them with regards to the issue of head trauma.
This is an honest look inside the making of a film that neither the NFL or ESPN wanted to get made.
The interview can be found on my site here  and on iTunes (episode 95).