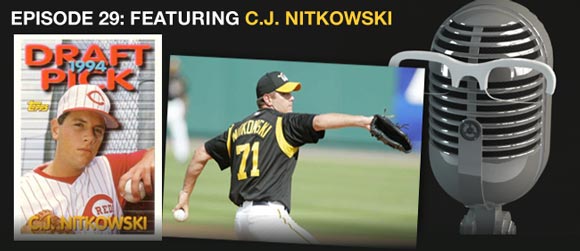 On this episode of the Replacement Level Podcast former pitcher C.J. Nitkowski joined me to discuss his ten year MLB career. C.J. talked about getting drafted by the Reds in the 1st round of the 1994 draft, playing through the minors, and making his MLB debut one year to the day after he first signed.
C.J also spoke about overcoming his lack of confidence on the mound and why he couldn't get out of his own head for several years early in his career.
C.J. provided some insights on some of his former teammates and contemporaries including Jeff Bagwell, Craig Bigio, and Alex Rodriguez.
I hope you listen to and enjoy the interview. It can also be downloaded for free on iTunes.
Follow me on twitter @RossCarey
If you're enjoying the podcast please rate & review on iTunes. Thanks!
Podcast: Play in new window | Download