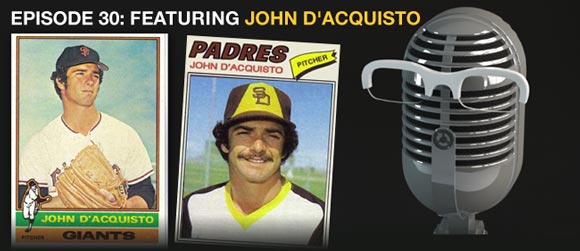 On this episode of the Replacement Level Podcast former pitcher John D'Acquisto joined me to discuss his ten year MLB career. John talked about getting drafted by the Giants, playing through the minors, and his first Major League game.
John also spoke about his approach to pitching. He talked about throwing a 100 mph fastball, struggling to develop the changeup, and how he realized he was tipping pitches.
John provided some insights on some of his former teammates and contemporaries including Bobby Bonds, Pete Rose, Gaylord Perry, and Juan Marichal.
I hope you listen to and enjoy the interview. It can also be downloaded for free on iTunes.
Follow me on twitter @RossCarey
If you're enjoying the podcast please rate & review on iTunes. Thanks!
Podcast: Play in new window | Download