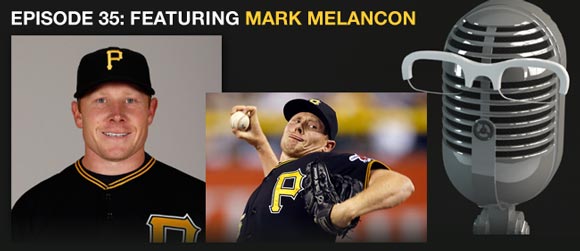 This episode of the Replacement Level podcast features Mark Melancon. Mark talked about pitching for the University of Arizona, Team USA, and in the majors with the Yankees, Astros, Red Sox, and Pirates.
Mark also discussed the value of knowing and having a set role in the bullpen. He detailed his off-season workout regimen, talked about learning the cutter, and gave his opinion on what went wrong with the Red Sox in 2012.
Mark provided some insights on some of his former and current teammates including Mariano Rivera, Andrew McCutchen, and Gerrit Cole.
I hope you listen to and enjoy the interview. It can also be downloaded for free on iTunes.
Follow me on twitter @RossCarey
If you're enjoying the podcast please rate & review on iTunes. Thanks!
Podcast: Play in new window | Download