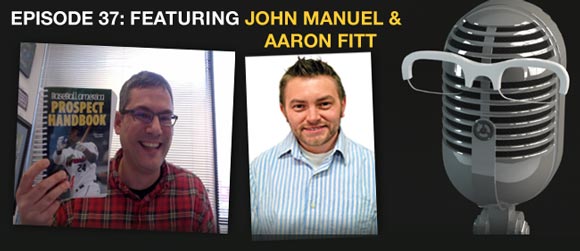 This episode of the Replacement Level Podcast features two writers from Baseball America John Manuel and Aaron Fitt. John and Aaron discussed the Brady Aiken situation and why everything fell apart for him and the Astros. They discussed what the Astros and their General Manager Jeff Luhnow could have done differently, what Aiken knew about his medical "abnormality" prior to the draft, and how much blame Aiken's agent Casey Close shares in this matter.
John and Aaron also detailed some suggestions on how to improve the draft, and offered their take on what's wrong with last year's number one overall pick Mark Appel.
I hope you listen to and enjoy the podcast. It can also be downloaded for free on iTunes.
Follow me on twitter @RossCarey
If you're enjoying the podcast please rate & review on iTunes. Thanks!
Podcast: Play in new window | Download