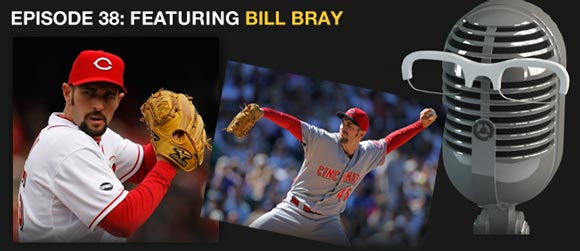 This episode of the Replacement Level Podcast features former relief pitcher Bill Bray. Bill discussed his career with the Reds and Nationals. He spoke about getting drafted by the Montreal Expos, the process of being traded, and gave this thoughts of some of baseball's unwritten rules.
Bill also spoke about having Tommy John surgery. He detailed how he felt leading up to the "pop" in his elbow and his rehabilitation process after the surgery.
Bill also gave this thoughts on some of his former teammates and contemporaries including Ken Griffey Jr., Aroldis Chapman, Joey Votto, and Barry Bonds.
I hope you listen to and enjoy the podcast. It can also be downloaded for free on iTunes.
Follow me on twitter @RossCarey
If you're enjoying the podcast please rate & review on iTunes. Thanks!
Podcast: Play in new window | Download