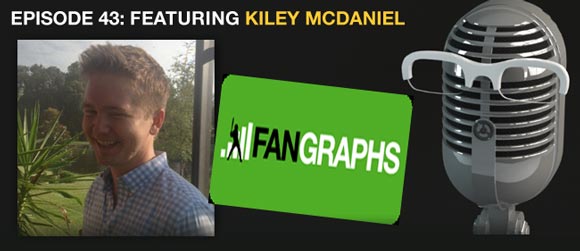 This episode of the Replacement Level Podcast features Kiley McDaniel. Kiley is the lead prospect analyst for Fangraphs. He joined me to talk about his top 200 prospect list, explained his evaluation process, and how the list was compiled. He offered scouting reports on many top prospects including Kris Bryant, Byron Buxton, and Julio Urias.
He also spoke about scouting Cuban players, and offered some suggestions to improve the MLB draft.
I hope you listen to and enjoy the podcast. It can also be downloaded for free on iTunes.
Follow me on twitter @RossCarey
If you're enjoying the podcast please rate & review on iTunes. Thanks!
Podcast: Play in new window | Download