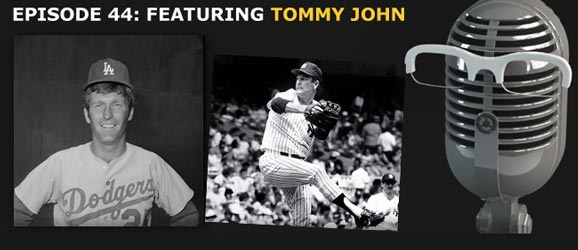 On this episode of the Replacement Level Podcast Tommy John joined me to discuss his twenty six year playing career, and the surgery that now bares his name.
Tommy detailed his approach to pitching, how he adjusted to hitters, overcame bad command early on, and the nuisances of the pitcher/catcher relationship. He also spoke about how he developed his curveball and why he used the same grip his entire career.
Tommy also spoke in detail about the career saving surgery now named after him. He talked about the pain he was feeling beforehand, the surgery itself, and the recovery process. He also offered his thoughts on why so many active pitchers now need the procedure.
I hope you listen to and enjoy the interview. It can also be downloaded for free on iTunes.
Follow me on twitter @RossCarey
If you're enjoying the podcast please rate & review on iTunes. Thanks!
Podcast: Play in new window | Download