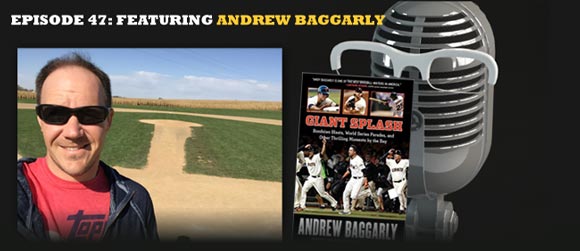 This episode of the Replacement Level Podcast features Andrew Baggarly. Andrew covers the San Francisco Giants for the San Jose Mercury News and is the author of Giant Splash. Andrew and I discussed the Giants off-season, what other moves they may make, and Barry Bonds becoming the hitting coach for the Miami Marlins.
Andrew also revealed his Hall of Fame ballot and voting philosophy behind it. He talked about the new rule change that purged 90 voters, the Hall's refusal to increase the 10-slot player limit on ballots, and forecasted the 2017 election as well.
I hope you listen to and enjoy the podcast. It can also be downloaded for free on iTunes.
Follow me on twitter @RossCarey
If you're enjoying the podcast please rate & review on iTunes. Thanks!
Podcast: Play in new window | Download