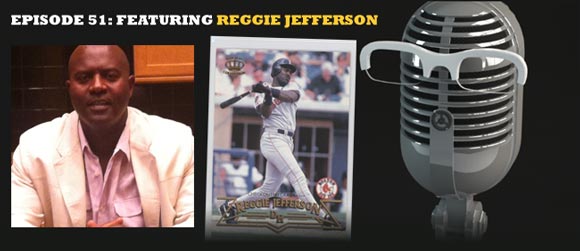 This episode of the Replacement Level podcast features Reggie Jefferson. Reggie played in the majors for parts of nine seasons and he joined me to discuss his career from draft day to retirement to his current position as an agent with Reynolds Sports.
He talked about breaking in with the 1991 Reds, getting traded because of a clerical error, and the 1994 players strike. He spoke about the best baseball decision he ever made and how he handled being left of the Red Sox playoff roster in 1999.
Reggie also provided some insights on some of his former teammates including Barry Larkin, Eric Davis, Albert Belle, and Ken Griffey Jr.
I hope you listen to and enjoy the interview. It can also be downloaded for free on iTunes.
Follow me on twitter @RossCarey
If you're enjoying the podcast please rate & review on iTunes. Thanks!
Podcast: Play in new window | Download