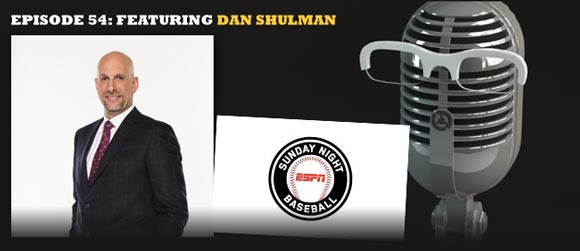 This episode of the Replacement Level Podcast features Dan Shulman. Dan joined me to discuss his life and career in broadcasting. He spoke about breaking in, how the industry has changed, and what a baseball telecast might look like in twenty years.
Dan is also a broadcaster with the Toronto Blue Jays so we spent some time talking about them as well.
I hope you listen to and enjoy the podcast. It can also be downloaded for free on iTunes.
Follow me on twitter @RossCarey
If you're enjoying the podcast please rate & review on iTunes. Thanks!
Podcast: Play in new window | Download