The offseason is underway, which means it's time for an annual tradition on this site, Hall of Fame predictions. I like to make my initial predictions before any ballots are published and Ryan Thibodaux's tracker goes live. I'll update them periodically on this Goolge Doc until the results are announced on January 18th.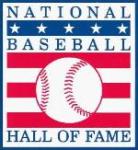 Here's how my previous predictions have fared compared to the actual results: 2016, 2015, 2014, 2013.
The 2017 ballot has 15 holdover candidates and several notable newcomers. The depth of the ballot has thinned a bit from recent years but it still features fifteen players with a career WAR of at least 50, 10 of them clear the JAWS standard.
Let's start with the good news, I think three players will exceed 75% of the vote needed for induction. In order for any Hall of Fame to function properly it needs a steady flow of new player's going in, so that's good.
Jeff Bagwell received 55.7% of the vote in 2015, and 71.6% last year. That increase is due to a few reasons. The Hall of Fame purged some older voters who relied heavily on the sniff test, and the ballot thinned out a bit as well. More importantly, despite years of hysteria with regards to the steroid issue, the voters as a whole seemed to have adopted a suspicion is not enough policy. Piazza going in last year will help Bagwell this year. He should clear 75% comfortably however, it's important to note there is still a large discrepancy between his support on public and private ballots. He will need to pick up some of those private votes, plus maintain strong support among first-time voters as well. I think he does both. Prediction 81.5%
Tim Raines is on the BBWAA ballot for the 10th and final time. During his tenure on the ballot he's seen the writers put in some inferior outfielders, and a rule change that hurt his candidacy the most. However, Raines' time has finally come. He surged forward last year going from 55.0% in 2015 to 69.8% in 2016. Players on their last year of eligibility have often received a boost in votes. That alone should get Raines very close but he will need to convert a few holdouts as well. Don't be lulled by the early ballots coming in, he also has a large gap between public and private supporters. That gap is the sniff test gap, which he fails. He gets in but it will be close. Prediction 78%
Trevor Hoffman debuted strong last year receiving 67.3% of the vote. This is particularly impressive because relievers have traditionally languished on the ballot for years before getting in. It took Goose Gossage and Hoyt Wilhelm eight years each, Bruce Sutter thirteen. Also, there are still some voters who don't vote for players on their 1st year of eligibility. Hoffman's strong debut basically guarantees his enshrinement, the only question is does it happen this year or next. A few years ago Craig Biggio fell two votes short, Hoffman could find himself in a similar situation this year. I wouldn't be surprised if his total is within ten votes of 75% on either side. The interesting thing about Hoffman is that his status affects other players, specifically newcomers to the ballot Iván Rodríguez and Vlad Guerrero. I don't think either of them gets in this year, however, if Hoffman goes in, at least one has a chance next year. If Hoffman falls short this year, he will go in in 2018 but that will likely cause both Guerrero and Rodríguez to wait at least one additional year beyond that. Prediction 75%
Iván Rodríguez would be a 1st ballot Hall of Famer if weren't for the steroid suspicions. I mentioned earlier that for most voters suspicions are not enough to keep someone out but with Rodriguez there is more circumstantial evidence against him than either Piazza or Bagwell faced. His former teammate Jose Canseco claims to have personally injected him with steroids. When asked if he failed MLB's initial survey test for steroids in 2003, Rodriguez replied, "Only God knows." Plus we all saw him gain a tremendous amount of muscle mass, then abruptly lose it when penalties for using PEDs came into place. Despite all of that, unless more concrete evidence surfaces he will eventually get in. The writers are going to make him wait a few years though. Prediction 54.5%
Curt Schilling is not doing himself any favors. He was fired from ESPN this year after repeatedly making offensive, bigoted comments against Muslims, the LGBT community, and Hilary Clinton. His political views hurt his vote total last year too. Even though his overall percentage increased he lost support on eight public ballots, seven of those voters didn't use all ten slots available*, which suggests his ignorance is costing him. Which is absurd. The Hall of Fame is full of miscreants and racists, there are former members of the Klu Klux Klan enshrined. What exactly do the writers who have turned on Schilling because of his abhorrent behavior think they are accomplishing by keeping him out? Are they making the world more tolerant? It seems like the answer to that is a resounding no.
Schilling's political views have definitely hurt his candidacy but the real reason he is still significantly short of 75% is the infallible sniff test. Schilling had the largest gap between public and private ballots last year at 21.3%. Despite his 3,000+ strikeouts, and postseason dominance he suffers in comparison to his all-time great contemporaries Clemens, Johnson Maddux, and Martinez. This is part of the reason Raines has had to wait as well, he wasn't as good as Rickey Henderson. This logic is nonsense of course. Schilling has no control over the year he was born or that other great players were born around the same time. Schilling isn't borderline, he doesn't just exceed Hall of Fame standards, he would actually raise them. Eventually the writers will realize this and he will get in, he's on the Blyleven path. He will have to wait several more years to write his induction speech. Prediction 54%
Vladimir Guerrero is also making his debut on the ballot and he's the hardest guy to predict. By both sabermetric standards and traditional counting numbers he falls just a bit short. However, Vlad has a lot going for him. He won a MVP, he hasn't been the subject of any steroid rumors, and is thought of as a signature player of his era. And, it's not like his numbers are so far off he can easily be dismissed. He was really good and he's better than some of the outfielders the BBWAA has put in recently too, which will help his cause. Guerrero, unlike some other candidates will actually get a boost up from the private ballots. My guess is that differential is at least 5% in his favor. He will eventually get in but it won't be this year. Prediction 53%
Roger Clemens just needs to gain 5% every year he has left on the ballot to gain induction on his 10TH and final year of eligibility. He will continue to gain support in the short tem, he should approach 50% this year but his increases will eventually stall. There is still a significant portion of the voting group that will not vote for anyone with a direct connection to performance enhancing drugs. With new voters being added and old ones being purged on a yearly basis that number fluctuates, however my guess is that Clemens tops out at 65%. Crossing 50% is significant though; all but one player (Gil Hodges) who has received 50% or more of the BBWAA vote has eventually gotten in either by the writers themselves or via a Veterans Committee. Prediction 50%
Mike Mussina benefited the most from Schilling's miscues. He had the biggest gain from 2015 to 2016 going from 24.6% of the vote in the former to 43.0% in the latter. More and more writers are paying attention to advanced metrics, nearly all of those view Mussina as an obvious Hall of Famer. He will continue to climb upward and eventually surpass 75%. My guess is that happens a year after Schilling gets inducted, which will be a year after Roy Halladay gets the call. Look for him on stage in Cooperstown in 2021 or 2022. Prediction 50%
Edgar Martinez jumped from 27% of the vote in 2015 to 43.4% in 2016. That's encouraging but he only has three years left on the ballot, which won't be enough time for him to reach 75%. Edgar has a good chance with the Veterans Committee though. His former teammates Randy Johnson and Ken Griffey Jr. have advocated for his enshrinement, he's statically deserving, and he's still visible in the game. All of those things will help him in the future. Prediction 48.5%
Barry Bonds finds himself in a similar situation to Roger Clemens. He will also trend upward in the next few years, he will cross 50% soon, but he too will stall out. At some point, perhaps decades from now, the decision to keep Bonds and Clemens out will be universally mocked. They will eventually both be enshrined, we're along way from that reality though. Prediction 48%
Lee Smith was grandfathered in when the 15-year ballot limit was reduced to 10. Unless there is another rule change he will be the last player to appear on the BBWAA ballot fifteen times. Smith actually surpassed 50% of the vote in 2012 but has dropped off since. He will not get in via the writers but reaching 50% will help his cause in the future, as will the induction of Hoffman. Prediction 38.5
Jeff Kent has been stuck in ballot purgatory since he first appeared on it in 2014. He's been hovering between 10-20%, that's where he'll remain for a while. He's not in jeopardy of falling off the ballot but realistically he has no chance of getting in either. He will fare better with the Veterans Committee when he's eligible. Prediction 17.5%
Fred McGriff has managed to stay on the ballot for seven years. Remaining on the ballot for the full ten is the best he's going to do with the writers. Prediction 17.0%
Larry Walker is not the first player to get a big boost from his home ballpark. He is being penalized for it though. He was a great player but many believe Coors field helped him too much and will not vote for him. Modern metrics like WAR, OPS+, wRC+ are all park adjusted, and suggest he belongs. That helps, certainly, but he's too far away from 75% to ever get in via the BBWAA. Prediction 14%
Gary Sheffield would likely be hovering around 35% if it weren't for his involvement with BALCO. He would be trending upwards too. Instead he's stuck in no man's land receiving just 11.6% of the vote his 2nd year on the ballot. He has no chance with the writers, the only question is if he's able to stay on the ballot for his full ten years. That's looking iffy, at best. Prediction 11.0%
Billy Wagner debuted last year with 10.5% of the vote. At his best he was better than either Hoffman or Smith but both of those guys were more productive for longer and were able to compile more saves. In general peak performers do better than longevity guys but with relievers the reverse seems to be true. Wagner will stay on the ballot for at least another year though the crowded 2018 class will hurt his staying power. Prediction 10%
Sammy Sosa has beaten my predictions and managed to stay on the ballot four times. He's close to falling below 5% but I think he survives one more year. Among all the steroid guys with deserving numbers Sosa is the least likely to ever get in. Prediction 6%
Manny Ramirez is going to fall off the ballot his first year on it. He tested positive for steroids twice, was suspended twice, and he also failed the initial survey test in 2003. He has no chance. Prediction 4.5%
Jorge Posada was a good player on a great team. The writers know this. At best he gets 1 more year on the ballot. Prediction 3%
Magglio Ordonez had a few Hall of Fame caliber seasons but he still falls well below the line. He will be one and done. Prediction 1%
Other notables: Mike Cameron, Derek Lee, Edgar Renteria, Jason Varitek, Tim Wakefield, J.D. Drew, and Pat Burrell. Most of those guys will get a vote or two. Surprisingly, Javier Vazquez didn't even make the ballot.
That's three players going in and five more receiving at least 50% of the vote. The last time eight players received at least 50% of the vote was in 1951. The record is nine, which happened in 1947.
With so many candidates hovering around 50% it's going to be tough for any of them to make any significant gains forward. The 2018 ballot adds Chipper Jones, Jim Thome, Scott Rolen, Omar Vizquel, Johan Santana, and Andruw Jones, which will make it even harder. They will all inch forward but for some of these players there just isn't enough time left to reach 75%.
The new Veterans Committee format begins this year too. There are some interesting names on their ballot but The VC hasn't put in a living player since Bill Mazeroski in 2001. I expect that trend to continue. I do think they will elect Bud Selig and John Schuerholz. If all of this holds true the Hall of Fame will have five new members in 2017.
Adding five people is a good year for the Hall but I think we all know it could be much better. More significant changes to the voting process would be welcome.
Follow me on twitter @RossCarey
*H/T Ryan Thibodaux