Hall of Fame season is well underway and Ryan Thibodaux has already gathered 100 ballots in his tracker. With that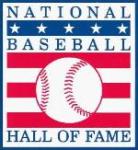 new information I wanted to update my Hall of Fame predictions. You can find a link to my original, pre-tracker predictions here, and see how my past predictions have fared compared to the actual results here 2016, 2015, 2014, 2013.
Jeff Bagwell is doing exactly what he needs to do to get in this year. Through 100 ballots he's picked up six votes from returning voters, hasn't lost any, and is 5-5 with new voters as well. There will still be a large discrepancy between his support on public and private ballots however that difference shouldn't be enough to keep him out like it did last year . Prediction 84.0%
Tim Raines is on the BBWAA ballot for the 10th and final time and he is surging. Candidates typically receive a bump up on their final year of eligibility but Raines is gaining at a historic pace. He has converted 17 previous no voters to yes, hasn't lost any support, and is 5-5 with first-time voters as well. Barry Larkin jumped from 62.1% in 2011 to 86.4% the following year. Raines is unlikely to gain 25% but he should comfortably clear 75% which is really all that matters.  Prediction 82.5%
Trevor Hoffman debuted strong last year receiving 67.3% of the vote. This was particularly impressive because relievers traditionally have languished on the ballot for years before getting enshrined. It took Goose Gossage and Hoyt Wilhelm eight years each, Bruce Sutter thirteen. However, Hoffman has been the most turbulent holdover candidate so far losing support from seven voters but also gaining it from 10. He's plus three but you need to gain three for everyone one you lose, and he just isn't doing that.  Hoffman was apparently the 10th man on a lot of ballots. Barry Bonds has picked up 11 votes this year, Roger Clemens 12, plus the three notable newcomers are getting a lot of support as well, the combination of these things is hurting Hoffman who is falling victim to a numbers game. If the Hall allowed voters to vote for 12 players instead of 10, I have little doubt he would get in this year but that's not the reality and he's getting squeezed out. I question the logic of abandoning someone when he is so close to getting in especially when the ballot is overcrowded but that is his reality. His strong debut basically guarantees his induction at some point but the loaded 2018 class will likely hurt him in the short term too.  Prediction 70%
Iván Rodríguez has gotten a yes vote from 86% of the 100 voters in Ryan's tracker. He is doing better than I thought he would considering the abundance of circumstantial evidence with regards to his steroid use. Piazza, who had to wait four years because of the suspicions surrounding him debuted at 57.8%, Bagwell, at 41.7%. Rodriguez will comfortably beat them both, he has an outside chance of actually clearing 75% this year.  I think he is doing better than Piazza and Bagwell did on their debuts for a couple of reasons. The writers have moved away from allowing suspicion and suspicion alone to keep someone out, which is good. Piazza going in last year and Bagwell likely to join him this year has moved the line away from rumors and innuendo. I think the other reason he's debuting strong is because unlike Piazza and Bagwell Pudge's primary skill was he defense. He wasn't a slugger, his career OPS+ of 106 is just six percent better than league average. The perception of steroids is that they help you hit home runs, which Rodriguez didn't do at record rates. That's helping him here though I still think he's going to get  crushed on private ballots. Prediction 68%

Vladimir Guerrero is also making his debut this year and he's doing very well so far appearing on 75% of the ballots collected. Guerrero is kind of an old school candidate here. His traditional counting numbers are great, he passes the sniff test, but he falls short with some advanced metrics like JAWS. Guerrero unlike most players on the ballot is actually going to gain support from the private ballots. He's likely to take away some votes from Fred McGriff while doing so. With that extra support Guerrero has a small chance of reaching 75% this year though it's more likely he will have to wait until 2018 to clear that line. Prediction 66%
Edgar Martinez jumped from 27% of the vote in 2015 to 43.4% in 2016 and he is continuing to surge forward. He's picked up 17 votes, only lost one, and he's 5-5 with first-time voters. This is all very encouraging but he's running out of time. He only has two years left on the ballot after this one and next year's class has several qualified candidates that might take his spot from voters who currently support him. He will need to clear 60% to have a reasonable chance of getting next year or in 2019, and I think he falls just short of that. It's much more likely he gets the call from the Veterans Committee shortly after he's eligible with them. Prediction 57%
Roger Clemens has picked up 13 votes, only lost 1, and he too is 5-5 with first-time voters. Bud Selig getting voted in by the Veterans Committee is helping him gain votes. Piazza going in last year is likely helping him too. He is going to clear 50% of the vote which is significant for many reasons, all but one player (Gil Hodges) who has received 50% or more of the BBWAA vote has eventually gotten in either by the writers themselves or via a Veterans Committee. Clemens' case is different though, there is still a large percentage of the voters who will not vote for anyone with a direct connection to steroids or other PEDs. He will continue to move forward but I'm not convinced he will ever get enough support to clear 75%.  Prediction 55%
Barry Bonds finds himself in a similar situation to Roger Clemens. He also is gaining a lot support for basically the same reasons Clemens is. He too will clear 50% this year but he is also going to have a hard time ever reaching 75%. Although, what he and Roger both having going for them that someone like Hoffman does not, is that once a voter decides to vote for them they are instantly the first two names that get checked off on that ballot. If you think Bonds belongs in the Hall of Fame the 10-slot player limit doesn't come into play with him. Prediction 54%
Mike Mussina had the biggest gain from 2015 to 2016 going from 24.6% of the vote in the former to 43.0% in the latter. He continues to gain support converting 12 no votes to yes so far. He has however lost five votes as well. Mussina will continue to move forward and likely will be the primary beneficiary of Curt Schilling's miscues. He will eventually get in but he will have to wait several more years to write his induction speech. The crowded 2018 ballot, and the 10-slot player limit will stall his progress a bit next year. Prediction 48.5%
Curt Schilling's political views and his abhorrent behavior that accompany them are crushing his Hall of Fame case.  He has already lost support from 14 voters, though he has gained on 6 ballots. That's not a good ratio. I knew Schilling's comments would hurt him this year but I didn't think it would be this severe. He has always had a big discrepancy between his public and private ballots too, that's only going to get worse this year. He's taken such a dive that his candidacy may never fully recover. He's not likely to tone it down anytime soon either. I think keeping him out is a mistake. Not only is he deserving by the numbers but the Hall of Fame has made it clear that their character clause is only meant for on-field considerations.  Prediction 40%
Lee Smith was grandfathered in when the 15-year ballot limit was reduced to 10. Unless there is another rule change he will be the last player to appear on the BBWAA ballot fifteen times. Smith actually surpassed 50% of the vote in 2012 but has dropped off since. He will not get in via the writers but reaching 50% will help his cause in the future, as will the eventual induction of Hoffman. Prediction 38.5
Larry Walker has converted eight voters in his favor so far this year but he's still stuck in ballot purgatory. He's unlikely to ever get voted in via the writers. Prediction 19%
Manny Ramirez is doing much better than I thought he would. I honestly thought he would be one-and-done. He has appeared on 34% of the 100 ballots collected but his percentage will fall sharply as more votes come in. Prediction 14.5%
Jeff Kent has gained support on one ballot but lost it on five. He ticked up last year but he's trending in the wrong direction now. Prediction 14%
Fred McGriff has managed to stay on the ballot for seven years. Remaining on the ballot for the full ten is the best he's going to do with the writers. The crowded ballot and the 10-slot player limit are costing him votes. Prediction 12.5%
Gary Sheffield has gained four votes but lost three as well. He's in jeopardy of falling off the ballot this year or next. Prediction 11.0%
Billy Wagner has gained four votes so far, including an influential one from Ken Rosenthal, but he's also lost two votes as well. Hoffman's eventually election will help him in the future with the Veterans Committee but he has no chance with the writers and it's unlikely he will even last the full ten years allowed on the ballot. Prediction 10%
Sammy Sosa has beaten my predictions and managed to stay on the ballot four times. He's close to falling below 5% but I think he survives one more year. Among all the steroid guys with deserving numbers Sosa is the least likely to ever get in. Prediction 9%
Jorge Posada was a good player on a great team. The writers know this. At best he gets 1 more year on the ballot. Prediction 6%
The last time eight players received at least 50% of the vote was in 1951. The record is nine, which happened in 1947. This class could challenge that.
With so many candidates hovering around 50% it's going to be tough for any of them to make any significant gains forward. The 2018 ballot adds Chipper Jones, Jim Thome, Scott Rolen, Omar Vizquel, Johan Santana, and Andruw Jones, which will make it even harder. Some of these players are simply running out of time and are falling victim to Hall's unnecessary 10-slot limit.
I'll update my predictions as more ballots become available. You can find them in this Goolge Doc or on Twitter @RossCarey