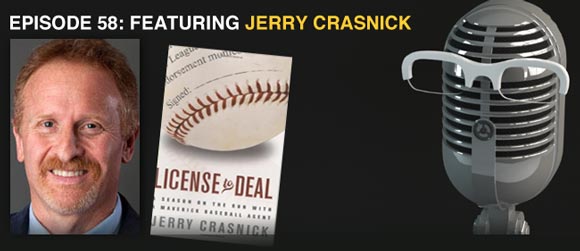 This episode of the Replacement Level Podcast features Jerry Crasnick. Jerry is a senior writer at ESPN.com.
He joined me to discuss the Hall of Fame. The early polling results are showing a very different voting philosophy for many voters, he gave his thoughts on why. He also discussed Bud Selig getting elected, the surge upward of Barry Bonds and Roger Clemens, and the controversy surrounding Curt Schilling this year.
I hope you listen to and enjoy the podcast. It can also be downloaded for free on iTunes.
Follow me on twitter @RossCarey
If you're enjoying the podcast please rate & review on iTunes. Thanks!
Podcast: Play in new window | Download