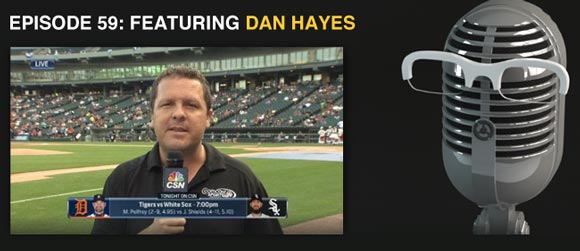 This episode of the Replacement Level Podcast features Dan Hayes. Dan covers the White Sox for CSN Chicago.
He joined me to discuss the busy offseason for the White Sox, and the Hall of Fame. Dan is a first time voter for the Hall this year and he detailed who he voted for and why. Dan also discussed both the trades the White Sox have made so far sending Chris Sale to Boston and Adam Eaton to Washington.  He talked about what the White Sox expect from their newly acquired top prospect Yoan Moncada, and why Chicago's front office was overjoyed with the prospect package they got in return for Eaton.
I hope you listen to and enjoy the podcast. It can also be downloaded for free on iTunes.
Follow me on twitter @RossCarey
If you're enjoying the podcast please rate & review on iTunes. Thanks!
Podcast: Play in new window | Download