Tim Raines, Jeff Bagwell, and Ivan Rodriguez are the newest members of the Hall of Fame. Bagwell had the highest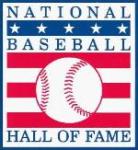 percentage of the vote with 86.2%, this was his 7th year on the ballot. Raines became just the 5th player to gain induction on their last year of eligibility joining Jim Rice (2009), Ralph Kiner (1975), Joe Medwick (1968), and Red Ruffing (1967 via a run-off). Rodriguez cleared the 75% threshold needed for induction on his 1st year of eligibility. He and Johnny Bench are the only catchers to gain enshrinement on their 1st ballot. Rodriguez is now the youngest member of the Hall of Fame. The BBWAA has now elected twelve players over the last four years that ties the record for the most inductees over a four-year period previously established from 1936-1939. The first four Hall of Fame classes.
Two others came very close this year as Trevor Hoffman and Vlad Guerrero each cleared 70%. Hoffman fell just 5 votes short, Guerrero 15. Edgar Martinez continued his surge forward jumping 15.2% from last year finishing with 58.6% overall, only Raines had bigger gain from last year to this one. Martinez has only has two years of eligibility left but he has put himself in a decent position to become the 6th player elected on their last year. Barry Bonds and Roger Clemens each surpassed 50% of the vote for the first time. Bud Selig gaining induction from the Veterans Committee helped both of their causes. Surpassing 50% of the vote is significant as only one player (Gil Hodges) who has cleared 50% has failed to gain induction either by the writers themselves or via a Veterans Committee. Mike Mussina also cleared 50% he jumped from 43% last year to 51.8% this year. In total nine players surpassed 50% of the vote which ties the record established in 1947. To help illustrate how rare that actually is, the last time eight players received at least 50% of the vote was in 1951.
Curt Schilling lost the most support. His controversial political views and accompanying Twitter feed cost him several votes. He fell from 52.3% last year to 45% this year. Lee smith was on his last year of eligibility, he unsurprising failed to gain induction coming in at 34.2%. Unless there is another rule change Smith will be last player to appear on the ballot for fifteen years. With three players going in and Smith being aged off that leaves fifteen holdover candidates for what will be a very crowded ballot in 2018. More on that in a bit. But first here's a look at the actual results and how my predictions fared.
My final predictions had just Bagwell and Raines going in with both Rodriguez and Hoffman essentially being coin flips. That held true. Rodriguez was able to clear 75%, Hoffman just missed. I thought Rodriguez would drop more severely on private ballots because those voters are traditionally harsher on players with ties to performance-enhancing drugs. He was polling at 79.5% on public ballots before the announcement; he did drop down to 76% but that drop was not quite as large as I expected. Trevor Hoffman lost eight votes early and couldn't make up that ground. Had those voters who voted for him last year simply checked his name again he would be in the Hall of Fame too. My biggest misses this year were on Manny Ramirez (-6%), and Fred McGriff (-4.7). The average differential between my final predictions and the actual results was 2.05%. Pretty Good. How that compares to other projections; friend of the podcast Nathaniel Rakich had a differential of 2.08%, Scott Lindholm came in at 2.25%, Jason Sardell at 1.98, and Ben Dilday at 1.8. Ben is this year's winner. Ben's system is also the only one that correctly predicted the class of three, the others all had Hoffman joining them or just Raines and Bagwell making it.
Larry walker saw a nice boost this year. He jumped from 15.5% in 2016 to 21.9% this year. He's running out of time though. He has just three years left on the ballot which won't be enough time for him to surpass 75% or even cross 50%.
Manny Ramirez had a surprisingly strong debut. Despite two positive tests and subsequent suspensions for his steroid use, he came in at 24%. This says that about a quarter of the voting group are performance only voters. He will climb slowly but it's unlikely he will ever clear 75%.
Both Fred McGriff and Jeff Kent held steady. They do better on private ballots as they tend to appeal to more old school voters. It will be interesting to see what happens to their vote totals next year when all of the ballots are made public.
Neither Sammy Sosa or Gary Sheffield can overcome their association to steroids or other performance-enhancing drugs. Both Finished below 15% and are in jeopardy of falling off the ballot altogether in the next year or two. It's a bit inconsistent to see them struggling to this degree considering Manny's strong debut.
This was Billy Wagner's 2nd year on the ballot, his support was mostly unchanged but the crowded 2018 class will likely hurt him too. Hoffman's inevitable election will help in the future.
Jorge Posada couldn't clear the 5% threshold needed to remain on the ballot. He will be eligible for Veterans Committee consideration in ten years.
At the end of the day three deserving players got in this year, that's good. It feels like a let down though as there are many more qualified players on the ballot and the system currently in place does everything it can to suppress big classes. That's a shame. Twelve players going in over four years is a win no matter how you look it at but keep in mind eight of those twelve were selected on their 1st ballot so nothing has really been done to ease the ballot clog. Next year the jam will get only worse.
Looking ahead to 2018 several more quality candidates including Chipper Jones, Jim Thome, Scott Rolen, Omar Vizquel, Andruw Jones, and Johan Santana will join the ballot. My early prediction for 2018 is that it will be a class of four. Chipper is a lock, he will clear 90% comfortably. Thome, Vlad, and Hoffman might all find themselves hovering between 75-80%, it will be close for all of them but I think they all get to 75%. Vizquel is the wild-card here. I suspect there will be a high correlation between Vizquel supporters and Lee Smith voters, I expect him to come in with at least 33%.
Follow me on Twitter @RossCarey