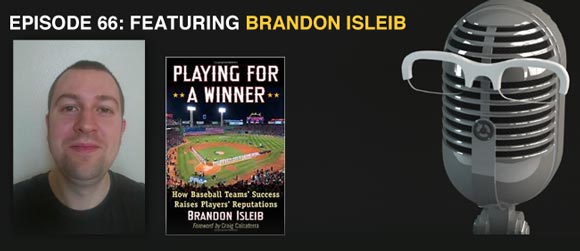 This episode of the Replacement Level Podcast features Brandon Isleib. Brandon is the author of the book Playing for a Winner.
He joined to me to discuss his book which attempts to quantify some of the narrative surrounding a player's career. He explained why some great players become household names and why others are consistently underrated. We also discussed how his numbers affect the Hall of Fame and help explain why so many deserving players have been denied a plaque in Cooperstown.
I hope you listen to and enjoy the podcast. It can also be downloaded for free on iTunes.
Follow me on twitter @RossCarey
Podcast: Play in new window | Download