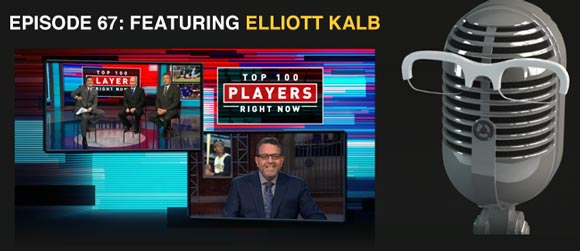 This episode of the Replacement Level Podcast features Elliott Kalb. Elliott is the senior editorial director for MLB Network. He's also the author of several books including The 30 Greatest Sports Conspiracy Theories of All-Time.
He joined me to discuss his responsibilities at MLB Network. The type of research he does, how he and his team disseminate information to the on-air staff, and how Statcast has changed the type of numbers he looks at. He also talked about the infamous Shredder at MLB Network, the Top 100 list the station produces annually, and he offered a few great stories about working with Vin Scully too.
If you're enjoying the podcast please rate and revue on iTunes.
Follow me on twitter @RossCarey
Podcast: Play in new window | Download