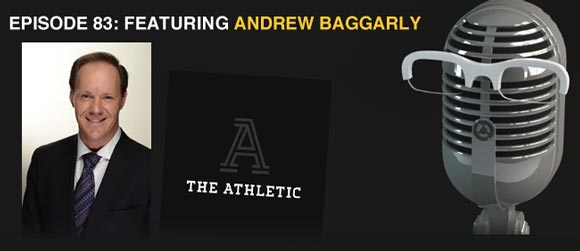 This episode of the Replacement Level Podcast features Andrew Baggarly. Andrew covers the Giants for The Athletic.
Andrew discussed the Giants busy offseason and their acquisitions of Evan Longoria and Andrew McCutchen. He also detailed what went wrong for the Giants last year which included analysis on Madison Bumgarner, Brandon Belt, and Brandon Crawford. Andrew also spoke about his Hall of Fame ballot. He explained who he is voting for and why.
All episodes can also be downloaded for free on Apple Podcasts & Stitcher. Please rate and review!
Follow me on twitter @RossCarey
Intro song Reputation by Baker
Outro song Barcelona by Scamper
Podcast: Play in new window | Download