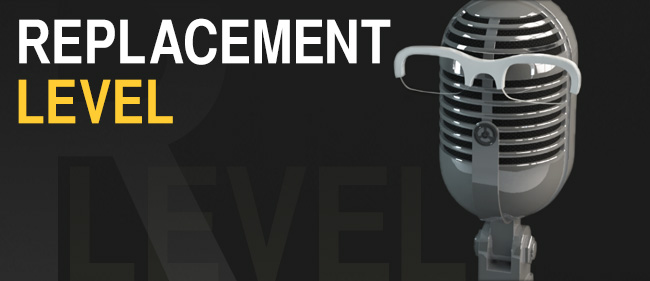 Ross Carey is a producer originally from the Boston metro area. He has worked at Greater Media, ESPN Boston, Sporting News radio, and Comcast SportsNet New England. He was twice cited in the Boston Globe as one of the best radio producers in Boston.
Ross began hosting the Conversations with Ross podcast in July of 2010, and launched the Replacement Level podcast in June of 2012.  Since its launch, the Replacement Level Podcast has been featured on ESPN.com, Beyond The Box Score, and Sports Illustrated.com.
Ross has performed both improv and sketch comedy at Improv Boston, Improv Asylum, and The Tribe. His original pilot script, The Revenge Squad was a  finalist at the 2011 L.A. Comedy festival, and his feature film script The 9th Wheel (now The 7th Wheel) was honored as a finalist at the 2011 Filmmakers International screenwriting contest. His latest feature Missing Sydney is currently one of the highest rated action/comedies on the new Black List site.
Ross is a fan of delicious food, snarky TV commentary, and sarcasm.  He is married to his wife Selene who finds him more amusing than most others do.