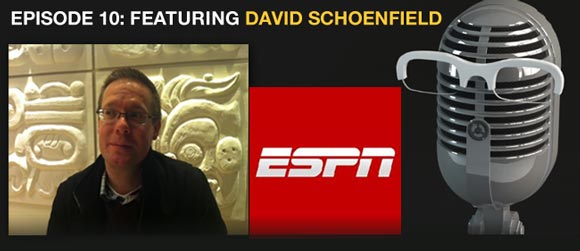 On this episode of the Replacement Level Podcast SweetSpot writer and editor David Schoenfield and I discussed ESPN's Hall of 100, and the 2013 Hall of Fame ballot. David gave his thoughts on the most overrated and underrated players on the Hall of 100 list, and explained why he ranked Barry Bonds number one.
David and I agree that keeping Hall-worthy players associated with performance enhancing drugs out of the Hall of Fame is a mistake, we each explained why. We also discussed the concept of legacy, the merits of the of "the sniff test", and we each offered improvements for the current Hall of Fame voting process and reviewed all of the key players on the 2013 ballot.
If you're a fan of the Hall of Fame or enjoyed what ESPN did with their Hall of 100 list, I think you will enjoy this interview.
I hope you listen to and enjoy the podcast. It can also be downloaded for free on iTunes.
Podcast: Play in new window | Download